Solar cooking around the world
NEW: 

7-8 April 2020 (Sydney): Smart Energy Conference & Exhibition - The Smart Energy Council has a vision to vastly expand renewables in the marketplace, and various options to achieve this goal will be discussed and displayed at the Australian Smart Energy Conference & Exhibition. Australia's premier smart energy event will be held in Sydney at the International Convention Centre (ICC) in Darling Harbour. More information...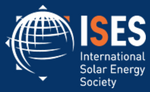 NEW: 

2-4 December 2020 (Melbourne): SWC50 – The Century of Solar - In 1970 solar research pioneers met at the first International Solar Energy Society (ISES) Conference in Melbourne Australia. ISES is commemorating this Conference with a special 50th Anniversary Conference and Display, called the Solar World Congress at 50 (SWC50). The Conference will be about the people: researchers, industry players, policy makers, and leaders from NGOs and non-profits who have all contributed to make renewable energy the fastest growing contributor to our global energy supply. More information...

12-14 May 2020 (Tubarão, Santa Catarina): ENSUS 2020 - O ENSUS reúne professores, técnicos, alunos e comunidade que buscam pela sustentabilidade integrada aos projetos e ao desenvolvimento de novos produtos, nas áreas de Arquitetura, Engenharia e Design. More information... - (English version)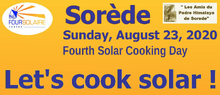 NEW: 

Sunday 23 August 2020 (Sorède): FOURSOLAIRE 2020 - "Let's Solar Cook" A gathering of amateurs, professionals, and the merely curious, will come together near the site of the Himalaya 1900 Solar Furnace in southern France to celebrate solar cooking. Share recipes and display your solar cookers. More information... - (English version)
NEW: 

17-19 June 2020 (Munich): Intersolar Europe - Intersolar Europe is a leading exhibition for the solar industry and its partners, and takes place annually at the Messe München Exhibition Center. The event's exhi­bition and conference both focus on the areas of photovoltaics, solar thermal technologies, solar plants, as well as grid infrastructure and solutions for the integration of renewable energy. More information...

NEW: 

1-4 September 2020 (Athens): EuroSun2020 - The 13th Conference on Solar Energy for Buildings and Industry will offer a platform to discuss the latest developments with leading solar energy experts, policy makers, and industry representatives. The program will include keynote speakers in plenary sessions, specialists meetings in breakout sessions, and poster exhibitions. More information...
4-5 April 2020 (New Haven): Global Health & Innovation Conference - At this 17th annual conference, learn from more than 200 speakers who are committed to effective, responsible programs in health, development, entrepreneurship, and education. More information...
NEW: 

Wednesday, 26 February 2020 (Minneapolis): Cooking With Sunlight - Learn the history and benefits of solar cooking at a presentation to be held at Southwest High School, located at 3414 W 47th St, from 6:30 - 8:30 p.m. There will be a display of a variety of commercially available solar cookers, and attendees will be shown how easy they are to use to cook anything. Luther Krueger, presenting the program, has designed, used, and promoted solar cookers since 2004. He is known in the international solar cooking community for cooking in subzero weather and holding possibly the largest individual collection of unique cookers. More information...
See also
February 2020:
---
January 2020:
---
For older news and new-content log, please see the Solar cooking news archive.
Contact

 
The Solar Cooking Wiki
Solar cooking basics
See all...
Teaching and promotion
Solar cooking in depth
Related technologies
Community content is available under
CC-BY-SA
unless otherwise noted.