The Solar Cookers World Network is an alliance of nearly 500 non-governmental organizations (NGOs), manufacturers, and individuals actively promoting solar cooking around the world. This wiki-based site allows Network participants to share information and collaborate on projects and research.
Trending articles
Popular categories
View full main page
| | | | | |
| --- | --- | --- | --- | --- |
|          | Error: Image is invalid or non-existent. | Error: Image is invalid or non-existent. | Error: Image is invalid or non-existent. |         |
The Solar Cooking Wiki
Solar cooking basics
See all...
Teaching and promotion
Solar cooking in depth
Related technologies
Deutsch
,
español
,
Ελληνικά
,
français
,
Hausa
,
Igbo
,
Indonesian
,
italiano
,
Kiswahili
,
Kreyòl
,
Malagasy
,
Melayu
,
português
,
русский
,
Soomaaliga
,
Tagalog
,
Việt
,
Türkçe
,
Yorùbá
,
தமிழ்
,
नेपाली
,
中文
,
اردو
,
한국어
,
日本語
,
العربية
,
فارسی
,
עִברִית
,
हिन्दी
,
ไทย
,
বাংলা
,
తెలుగు
,
ગુજરાતી
,
ລາວ
,
ਪੰਜਾਬੀ
, 
සිංහල
, 
پښتو
Solar cooking around the world
Events
Online events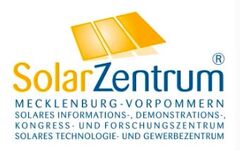 20-21 May 2022: Solar Zentrum 2022: Cooking and Drying with the Sun - Aquaponics - Coordinated from the Solar Zentrum in Wietow, Germany with assistance from Michael Bonke. The Zoom conference Program Schedule, with the first day in English, the second day in German. This is a free event. Zoom link information to come.
In-person events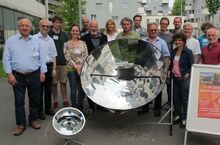 10-11 June 2022: Solartagung & 30 Jahre INTERSOL Conference (Salzburg) - Schwerpunkt Solarenergie & Biolandbau mit besonderem Blick auf die Zusammenarbeit mit unseren Kooperationspartner:innen im Süden und Norden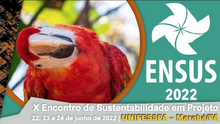 22-24 June 2022 (Marabá-PA): ENSUS 2022 - ENSUS is a national event, with international coverage and participation, which aims to promote knowledge aimed at sustainability applied in engineering, architecture and urbanism, design and related areas. It will include online events as as well as in-person participation. The conference will be in Portuguese. More information...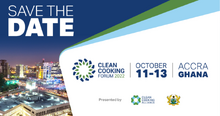 11-13 October 2022 (Accra): Clean Cooking Forum - Save the Date Join the Clean Cooking Alliance (CCA) and partners from around the world for the clean cooking sector's flagship event taking place in Accra, Ghana. Co-hosted by CCA and the Government of Ghana. More details and registration information to come.
17-21 May 2022 (Kisumu): 9th Africities Summit - "The Role of Intermediary Cities of Africa in the Implementation of Agenda 2030 of the United Nations and the African Union Agenda 2063". Kisumu is the first ever intermediary city to host the 9th Africities Summit. The previous 8th Africities edition, held in Marrakesh from 20 to 24 November 2018 in Morocco, registered attendance topped a record of 8,300 participants. A Farmers With A Vision project has been nominated by the Kenya Climate Inovation Centre to exhibit.
Monday, 16 May 2022 (Kigali) 7:00-18:00, 5:00-16:00 GMT: Humanitarian Energy Conference (HEC) The Global Platform for Action has organized the conference to be held in Kigali. The HEC will provide opportunities for deep-dive learning on electricity access and clean cooking solutions in humanitarian settings, as well as facilitated discussions on finance, technical capacity building, and inclusive policies with international partners and host governments. For more information, and to complete a quick interest form, visit the conference website.
21-24 June 2022: ASES Solar 2022 (Albuquerque, New Mexico): Energy Transition with Economic Justice - The 51st Annual National Solar Conference at the University of New Mexico and online. The theme of this year's conference is "Energy Transition with Economic Justice," focussing on an equitable renewable energy transformation. Schedule and registration information...
Awards and grants
Roddenberry Catalyst Fund: Applications accepted anytime (EN) - The Catalyst Fund is geared towards small and/or early-stage ideas and projects that need a capital infusion to launch or prove viability. Catalyst awardees are typically piloting a program, venturing into new territory, on the cusp of launching, or pivoting in a new direction. The Catalyst Fund makes grants between $2,500–$15,000 to anyone, anywhere in the world addressing pressing global challenges. You can have 25 years of experience or be just starting out. You can be working alone, with a team, as part of a non-profit organization, a social enterprise, or a for-profit corporation. See the following link for more information: https://roddenberryfoundation.org/our-work/catalyst-fund/#faq
LUSH Charity Pot Grants: Applications accepted anytime (EN/FR/ES) - Charity Pot grants support small, grassroots organizations in North America and around the world that are working on the root cause of issues and creating long-term sustainable change. [They] support organizations working in areas of animal protection, environmental justice, and human rights....Applications are submitted via an online granting system asking about your organization's purpose, main activities, governance structure and annual revenue. Additionally, a description of the project that you're seeking funding for is requested along with an itemized budget, timeline and how the project's success will be measured. Our support ranges from a few thousand dollars to a maximum of $15,000 per project. Applications available in English, French, and Spanish. See the following link for more information: https://www.lushusa.com/stories/article_funding-and-application-g
Add your event
New content

For older news, events, and new-content log, please see the Solar cooking news archive.
Contact
Error: Image is invalid or non-existent.
The Solar Cooking Wiki
Solar cooking basics
See all...
Teaching and promotion
Solar cooking in depth
Related technologies