Solar cooking around the world
NEW: 

21-22 May 2021: Food quality, solar cooking, drying, farming, gardening online conference - Sponsored by The Solar Centre Mecklenburg-Vorpommern in Germany. Speakers will be—among others—Deepak Gadhia, Seggy Segaran, Dave Oxford, Stewart Maclachlan, Ivan Yaholnitsky, Celestino Ruivo and Juana María Hernández Jarquín. The presentations on the 21st will be in English, and on the 22nd auf Deutsch. Program and Registration information...

NEW: 

Webinar:

4 July 2021, 13:00 GMT: CONSOLFOOD: Baking bread in your solar cooker - Cooks are invited to send a 90 second maximum, video showing how to bake bread using the sun. Selected videos will be compiled in a YouTube playlist for ease of presentation during the webinar. Submission period has been extended! Video requirements

NEW: 

23-30 June 2021, 17-23 December 2021: Solar Cooking Awareness Week - A loosely organized bid to acknowledge the fun and benefits of solar cooking. Show someone how to solar cook and share a meal.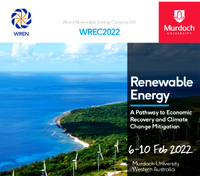 NEW: 

6-10 February 2022 (Perth): World Renewable Energy Congress XXI - Hosted by Murdoch University, The conference will focus on finding 'A Pathway to Economic Recovery and Climate Mitigation'. With a broad agenda, conference organizers are requesting proposals for presentation, and have acknowledged solar cooking to be a viable technology to help achieve the stated objectives. They encourage solar cooking organizations to submit proposals. More information...
30 September - 2 October 2021 (Jakarta): 7th SOLARTECH Indonesia - (Rescheduled from 30 March-2 April 2021) to be held at JIExpo Kemayoran Jakarta. More information...
NEW: 

24-26 January 2022 (Faro): Fourth International Conference: Advances in Solar Thermal Food Processing - CONSOLFOOD Chairman, Celestino Ruivo, has announced the first call for abstracts for the upcoming conference in Portugal in January 2022. Advances in solar cooking as well as solar food processing will be considered for presentation. The deadline for abstract submissions is 15 July 2021. The event schedule and submission requirements are in CONSOLFOOD 2022 conference information.
Add your event
See also
For older news and new-content log, please see the Solar cooking news archive.
Contact

The Solar Cooking Wiki
Solar cooking basics
See all...
Teaching and promotion
Solar cooking in depth
Related technologies
Community content is available under
CC-BY-SA
unless otherwise noted.