This article is about a group or individual that may no longer be active in solar cooking promotion. It is retained here for archival purposes.


I learned about solar cooking by accident while doing research on the web about how to heat your home with solar heaters. Once I learned about solar cooking from the Solar Cooking Archive, I have built several ovens and and cookers.
One of my favorite ovens is the Nesco Solar Cooker, which I built was from an old 1940's Nesco electric roaster I watched my mom bake turkeys in while I was growing up. Once it stopped working, she threw it out to be taken away to the dump, and I retrieved it, hoping to fix it. Well, after having it for over 25 years, I realized it could work again, but this time, in the sun. So, I converted it into a solar oven, and it reaches well over 225°F, many times, 300°F on a really clear day.
Here are some videos of it: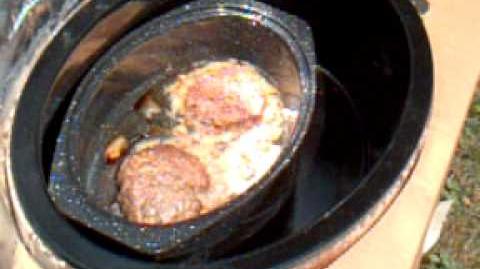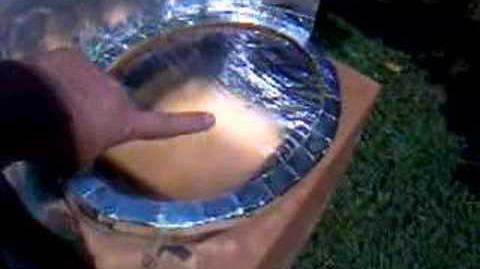 The curved reflector was a pleasant surprise in how strongly it heats the oven.
I also built a cardboard slant-faced oven that reaches 225°F and close to 250°F on really clear days with one reflector. It is built large enough to cook a full meal and dessert all at once.
Here are some links of my slantfaced oven: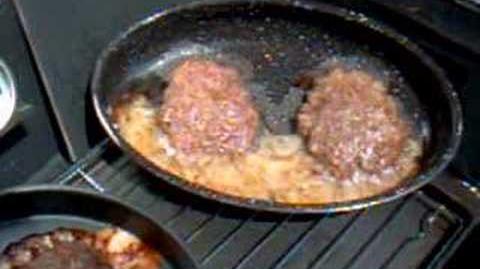 Below is a link to the rest of my videos on youtube so you can see some of my solar cooking adventures. Sorry for the short vids, I only have a digital camera that has video on it, and it only allows 60 seconds of recording time.
Audio and video
Edit
Community content is available under
CC-BY-SA
unless otherwise noted.