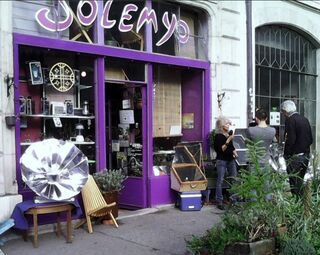 Solemyo is an information center in Geneva, Switzerland for solar cooking and appropriate technology. Solemyo offers information, manufactures and sells ULOG box cookers and dryers and SK-100 parabolic cookers, offers self-construction workshops for ULOG cookers, and organises promotional events in French-speaking Switzerland and in France.
Together with ExSol, Solemyo is situated directly behind Geneva train station. Solemyo is an association.
See also
Contact
SOLEMYO
15, rue des Gares
1201 GENEVE
Switzerland
For business hours, please check our website.
Tel: 0041 22 734 734 0