Last edited:
6 August 2019
| | |
| --- | --- |
| | |
South Korea, officially known as the Republic of Korea, has undoubtedly had solar cooking activities take place within the country, but it is in 2011 that information began to be received by the Solar Cookers World Network.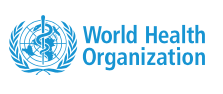 NEW: 

Webinar:

Wednesday, 16 June 2021, 14:30-16:00 CET, 12:30-14:00 GMT: Clean Cooking Data and Pathways to Achieving Progress - The World Health Organization sponsors this webinar on data tracking to assess global progress in the quest for sustainable, affordable energy. To also include a discussion on finding pathways to accelerating progress to clean cooking. More information & free registration...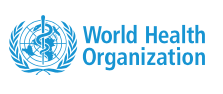 NEW: 

Webinar:

Wednesday, 30 June 2021, TBD: How Behavioral Science Can Help Increase Uptake and Sustained Use of Clean Energy in Developing Countries - The World Health Organization sponsors this webinar on finding behavioral change solutions, which is influenced by societal factors, individual biases, and mindsets. More information & free registration...

NEW: 

Webinar:

Sunday, 4 July 2021, 13:30 - 15:30 GMT: CONSOLFOOD - Baking bread in your solar cooker - Videos have been collected, and those selected will be compiled in a YouTube playlist for ease of presentation during the webinar. If you would like to attend this meeting please register by 2 July at the latest. Send an email to cruivo@uaig.pt mentioning your name, country, email address, and phone number. You will receive a link to access the platform by email.
23-30 June 2021, 17-23 December 2021: Solar Cooking Awareness Week - A loosely organized bid to acknowledge the fun and benefits of solar cooking. Show someone how to solar cook and share a meal.
See also: Global Calendar of Events and past events in South Korea
October 2012: The International Union for the Conservation of Nature (IUCN) has embraced a strong resolution sponsored by Solar Household Energy calling for increased support for solar cooking efforts worldwide. The measure was adopted in September at IUCN's quadrennial World Conservation Congress in Jeju, South Korea. The organization recognized the health hazards of cooking over biomass fires, and the availability of current solar cooking technologies. Efforts continue to develop solar cookers that offer increased efficiency, are cost-effective to produce and distribute, and are sturdy enough to withstand extended use. Read more...
March 2011: Simply Solar started a partnership with Energy Farm, a South Korean company for renewable energy technologies. The first step was training of Energy Farm staff in manufacturing of 10 m² Scheffler Reflectors, held in May 2011 at Energy Farm in Bucheon, South Korea.
Archived articles
The entities listed below are either based in South Korea, or have established solar cooking projects there:
Manufacturers and vendors
[
edit source
]
Educational institutions
[
edit source
]
Community content is available under
CC-BY-SA
unless otherwise noted.