Last edited:
6 August 2019
| | |
| --- | --- |
| | |
South Korea, officially known as the Republic of Korea, has undoubtedly had solar cooking activities take place within the country, but it is in 2011 that information began to be received by the Solar Cookers World Network.
NEW: 

2 December 2020 (7 a.m. PST, 10 a.m. EST, 3 p.m. UTC): United Nations Climate Dialogue - Join Solar Cookers International (SCI) for a special event at the United Nations with the Women and Gender Constituency.  SCI Executive Director, Caitlyn Hughes, Science Director, Alan Bigelow Ph.D., and Anne Barre (WGC) will be discussing solar cooking's positive impacts on women and the environment. Register for this free event
NEW: 

Webinar:

4 December 2020 (1:30 p.m. IST, 8:00 a.m. GMT): Sustainability through Solar Energy and Entrepreneurship - Hosted by Jagan Nath University, the International Foundation for Sustainable Development in Africa and Asia, African Asian Studies Promotion Association, and the Society for Sustainable Agriculture & Resources Management will present this webinar. Ten prominent experts in their fields will provide background information and news of the latest sustainability findings. Registration information...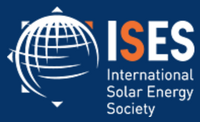 December 2020: SWC50 – The Century of Solar - In 1970 solar research pioneers met at the first International Solar Energy Society (ISES) Conference in Melbourne Australia. ISES is commemorating this Conference with a special 50th Anniversary Conference and Display, called the Solar World Congress at 50 (SWC50). The face-to-face conference, originally scheduled for 2-4 December 2020, will be replaced by a series of eight virtual conferences over the course of the month in December 2020. It will include the same panel sessions that were planned for the in-person planned event. More information...
See also: Global Calendar of Events and past events in South Korea
October 2012: The International Union for the Conservation of Nature (IUCN) has embraced a strong resolution sponsored by Solar Household Energy calling for increased support for solar cooking efforts worldwide. The measure was adopted in September at IUCN's quadrennial World Conservation Congress in Jeju, South Korea. The organization recognized the health hazards of cooking over biomass fires, and the availability of current solar cooking technologies. Efforts continue to develop solar cookers that offer increased efficiency, are cost-effective to produce and distribute, and are sturdy enough to withstand extended use. Read more...
March 2011: Simply Solar started a partnership with Energy Farm, a South Korean company for renewable energy technologies. The first step was training of Energy Farm staff in manufacturing of 10 m² Scheffler Reflectors, held in May 2011 at Energy Farm in Bucheon, South Korea.
Archived articles
The entities listed below are either based in South Korea, or have established solar cooking projects there:
Manufacturers and vendors
[
edit source
]
Educational institutions
[
edit source
]
Community content is available under
CC-BY-SA
unless otherwise noted.