Last edited:
24 February 2015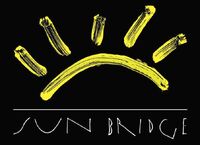 Sun Bridge is a seasonal restaurant in Poznan, Poland, run by the Vine Bridge restaurant, featuring solar cooking to prepare meals. They served their first meal opening day on June 11, 2013.
Recent news and developments
June 2013: Sun Bridge opened for business on June, 11th.
See also
External links
Contact
Sun Bridge
Poznan
Poland
Tel.: +48 61 875 09 34
Email: vinebridge@wp.pl