Last edited:
5 August 2019
| | |
| --- | --- |
| | The travelling Crêperie Solaire nourishes festival-goers while raising awareness about solar cooking. |
Events
[
]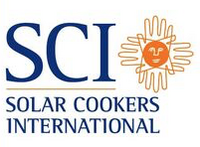 NEW: 

Webinar:

Thursday, 11 November 2021, 1:00pm UTC: - Solar Cookers International will present a webinar showing how solar cooking helps to improve public health, and the health of the environment around the globe. As part of this year's COP26 in Glasgow, Scotland, it will take place as a side event at the World Health Organization pavilion. There is limited space available for those interested in participating in this free event. Register early.
22-26 November 2021: 2nd National Congress for Solar Drying and Cooking Food - An affiliated group of universities in Mexico will host an online conference relating to solar food drying and cooking, as well as, food safety and energy savings realized with minimal environmental impact. Participants can register to view the presentations, or apply for presentation consideration. The conference will be in Spanish. Registration information... - (English version)
17-23 December 2021: Solar Cooking Awareness Week (Southern Hemisphere) - A loosely organized bid to acknowledge the fun and benefits of solar cooking. Show someone how to solar cook and share a meal.
24-26 January 2022: Fourth International Conference: Advances in Solar Thermal Food Processing - CONSOLFOOD Chairman, Celestino Ruivo, has announced an extended call for abstracts for the upcoming conference in January 2022, which is now planned to be an online event. Advances in solar cooking as well as solar food processing will be considered for inclusion. The event schedule and submission requirements are in CONSOLFOOD 2022 conference information.
See also: Global Calendar of Events and past events in Switzerland
News
[
]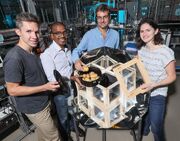 November 2019: EPFL creates a solar cooker with solid potential in Switzerland - EPFL scientists have developed a glass-paneled solar cooker that they say delivers exceptional performance. Their patented design can operate an average of 155 days a year in Switzerland's cloudiest regions and up to 240 days in its sunniest. More information...
November 2018: SCI opening new doors in France and Switzerland with WHO - Solar Cookers International Science Director and primary UN representative, Dr. Alan Bigelow, traveling in Geneva met with entrepreneur Florence Nussberger from Solemyo, and with fellow SCI UN representative, Sonia Heptonstall Ph.D , met with with Jessica Lewis and Heather Adair-Rohani of the World Health Association (WHO) to focus on establishing a formal partnership between SCI and WHO. Later Alan presented the latest SCI testing protocol at the 2018 International Tech4Dev Conference in Lausanne, Switzerland. Read more...
February 2018: Food is prepared with a parabolic solar cooker at the Lo'13'to restaurant in Geneva. Sustainability has been at the heart of the restaurant's aims since it opened 30 years ago.
October 2016: Solar cooker workshops offered in Switzerland - Solemyo, located in Geneva, is offering solar cooker construction workshops from October 2016 until May 2017 on the first Saturday of each month. Three participants is the minimum class size. Organize a group of friends to attend. Vous trouverez plus d'informations ici - (English version)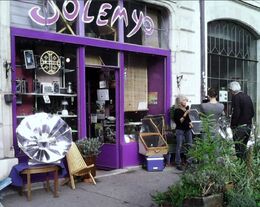 January 2016: Solemyo needs your help! Located directly behind the Geneva train station, Solemyo is an information resource and non-profit business providing solar cooking equipment and appropriate technology. Solemyo manufactures and sells ULOG box cookers, dryers, and SK-100 parabolic cookers. They also offer self-construction workshops for ULOG cookers and organize promotional events in French-speaking Switzerland and in France. You can help the association by becoming a member (CHF 50 / year), volunteering, or by purchasing products in their store. Vous trouverez plus d'informations ici - (English version)
November 2012: GloboSol annual report: Switzerland - The Rolling Solar Kitchen - Michael Götz reports that the GloboSol mobile kitchen has been used five times: First, as a provision-kitchen during the anti-nuclear demonstration in Kleindöttingen; then at the Permaculture Days in Rüfenacht; at the summer camp of Greenpeace in Trub; and as a Crêperie at the music festival "Hors Tribu" in Môtier and the "Fête de la Terre" in Cernier, Switzerland. Even though the operational accounting closed with a modest profit, it is regrettable that the cooks and the sellers hardly had time to explain solar cooking to interested guests, or to inform them about the work of GloboSol. Therefore we are looking for volunteers who would like to participate at one or several of these events to help spread the word about GloboSol. You can inquire at: http://www.globosol.ch
November 2012: GloboSol annual report: Switzerland - Solar cooking at the children's tent camp in Güttingen - From July 30th until August 10th, for a third time, a group of four boys aged ten and eleven dedicated themselves to solar cooking. The GloboSol workshop took place, even though there were other tempting offers at the summer camp on Lake of Constance in Switzerland. The weather turned out to be half sunny and half rainy. Nevertheless, the wet weather program also related to solar energy, with the building of a solar boat. This ensured one hundred percent motivation of the kids during the whole camp. (Adrian Konrad and Niklaus Tschudin)
November 2012: GloboSol annual report: Switzerland/Germany - Partner-meeting "Skillshare" - As a "première," some of our closest friends and solar colleagues from various foreign countries were invited to visit Globosol with Michael Götz. In the course of a manifold study and sight-seeing program, they also became acquainted with parts of Switzerland and southern Germany. Unfortunately only two guests were able to participate: Lorena Harp from Oaxaca, Mexico, the co-organizer of the project "Food-stalls in Mexico," and Sourakatou Ouro-Bangna, head of the solar center "Solasol" in Sokode, Togo. It was a stimulating event that nevertheless raised questions and unfortunately required significant administrative expense.
December 2010: Carbon offset foundation partners with solar cooking project in Madagascar - The Swiss non-profit foundation MyClimate is a leader when it comes to voluntary carbon offsetting measures. They have recently partnered with Association pour le Développement de l'Energie Solaire (ADES), another Swiss non-profit that manufactures and distributes solar cookers in Madagascar. The CO2 offsetting mechanism offered by MyClimate will enable the expansion of the initial ADES project and growth into other provinces of Madagascar. Their projection over the next seven years is to distribute up to 44,000 solar cookers and 8,600 energy-efficient supplementary cookers to realize a reduction of up to 190,000 tons of CO2.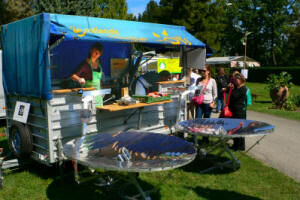 July 2009: Ulrich Oehler's pioneering work in the 1980s inspired a wave of Swiss solar cooking promoters. For many years, Oehler's house in Basel even served as the country's main solar cooker information center, maintained by the ULOG group. From 1997 to 2007, the Centre Neuchâtelois de Cuisine Solaire (CNCS) in the small town of Neuchâtel served as the country's information hub. Visitors could see a variety of solar cooker models or ask questions of the centre's leader, Michael Götz. In addition to this resource, ULOG group and GloboSol maintain a travelling solar crêperie in which they prepare solar pancakes for music festivals and ecology fairs throughout Switzerland. 2008 was a year of changes and new opportunities. The information center moved to a prominent location in the international city of Geneva. Götz is thrilled with the location. "Finally we have a room with a shop-window, only a few steps from Geneva's train station!" Alain Cassani, Annick Steiner, and Yves Ronchetti of the association SOLEMYO manage the shop and information center, conduct solar cooker construction trainings, and schedule solar crêperie events, while Götz, operating as ExSol, works on consulting, education, technical development, and other projects.
History
[
]
Archived articles
Climate and culture
[
]
Resources
[
]
Possible funders
[
]
Reports
[
]
Discussion groups
[
]
Articles in the media
[
]
External links
[
]
Contacts
[
]
The entities listed below are either based in Switzerland, or have established solar cooking projects there:
SCI Associates
[
]
NGOs
[
]
Manufacturers and vendors
[
]
Individuals
[
]
Government agencies
[
]
Educational institutions
[
]
See also
[
]
References
[
]