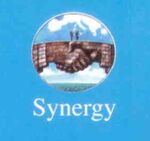 Synergy International, located in New Delhi, India, provides custom designed services in identifying business opportunities and the development of sustainable holistic solutions. They were established in 1995.
Their rich India-centric and hands-on global business experience enables its clients in establishing success stories by executing sustainable market entry strategies in the multi-layered culture that is India.
Previous efforts have included design help and promotion of the Naïade water purification system. The unit utilizes ultra-violet(UV) light, powered by a photoelectric solar cell, to remove pathogens from the water without the use of chemicals.
Mini Puri, the Managing Consultant for business development, has expressed interest in representing groups promoting solar cooking systems. Solar cooking systems continue to evolve, and in recent years, solar cooking has begun to be promoted as part of a cooking approach referred to as the Integrated Cooking Method. The method encourages the combined use of solar cookers for sunny days, clean-cookstove technology for days without sun, and heat retention baskets to allow the cooking process to continue using either approach. This means previously separate groups promoting their individual technology, have begun to work together creating new opportunities. Possibly the most active country currently promoting solar cooking in 2012 is India. Projects range from sophisticated Scheffler cooking systems in use at many of the religious temples around the country, to finding simple, inexpensive systems for residents of developing areas.
The goals of alternative cooking approaches is to improve technologies and broaden the exposure to larger world organizations. They hopefully will offer financial support and resources to help solve the problems of dwindling traditional fuel supplies and air quality problems associated with traditional smoky cooking fires.
Possibly Synergy International can help with your program.
May 2017: Mr. Puri has informed us that his work continues mentioning projects involving the Naïade mobile water purification system and also new technologies for storage of coal for power plants. Synergy International remains interested in assisting with solar cooking projects.
External links
Edit
Er. M.P.S. (Mini) Puri
Synergy International
B-17, 2nd Floor, Defence Colony,
New Delhi - 110 024
India
Tel: +91.11.24 33 41 50

Email: synergypuri@hotmail.com

Community content is available under
CC-BY-SA
unless otherwise noted.