Last edited:
19 March 2020
| | |
| --- | --- |
| | In 2012, the NGO Tilo Tabiro trained 483 women in 10 villages. They set up an enterprise to some of these villages in order to sustain the project and trained women in both panel and box cookers and also introduced Rocket Stove as well. |
Events
[
]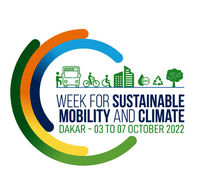 NEW: 

3-7 October 2022 (Dakar): Week for Sustainable Mobility and Climate 2022- The CODATU Association, CETUD and the Climate Chance Association are joining forces to organize this event, which will aim to bring together the community of African mobility and climate actors, and facilitate exchanges with other international experts. The call for contributions aims to identify best practices, innovative and replicable on the largest scale in Africa and on a global scale. Local authorities, businesses, NGOs, trade unions, scientists, representatives from agricultural, youth, women and indigenous organizations, educators, citizens are invited to present. Presentation application...
Featured international events
[
]
NEW: 

Niti Aayog: LiFE Global Call for Ideas and Papers (Applications Close: 31st December 2022, 11:59 PM IST) - The international group is seeking scientific and scalable ideas that can nudge individuals or households to adopt climate-friendly behaviors in their daily lives which, when accumulated globally, can significantly contribute to climate change. Prime Minister of India Shri. Narendra Modi launched the initiative on 5th June 2022, joined by leaders such as Mr Bill Gates, Co-Chairman of Bill & Melinda Gates Foundation; Lord Nicholas Stern, Climate Economist; Prof. Cass Sunstein, Co-author of Nudge Theory; Ms Inger Andersen, UNEP Global Head; Mr Achim Steiner, UNDP Global Head and Mr David Malpass, World Bank President and others. More program and application information at: https://www.niti.gov.in/life#applications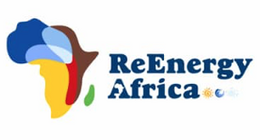 NEW: 

26-27 October 2022 (Kigali, Rwanda) 3rd Annual ReEnergy Africa Summit - Powering Business in Africa: Renewables Beyond Subsidies and Emerging Markets - The summit will take place at the Kigali Marriot Hotel, and will be the first summit with an in-person format with a virtual attendance option. ReEnergy Africa Summit - 2022 Agenda. A landmark global gathering event bringing people together to take stock of progress, showcase success and identify solutions to achieve faster, broader gains towards sustainable and affordable clean energy for all. It serves as a platform to broker new partnerships, spur investment, address challenges and drive actions towards clean energy transition and the realization of SDG7 in Africa by 2030. In-person and virtual registration information...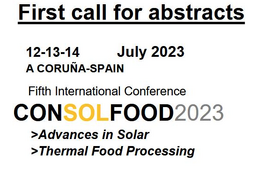 12-14 July 2023 (A Coruña, Spain): CONSOLFOOD2023 - Organizers have released a first call for abstracts to participate in the Fifth International Conference, taking place in Spain in 2023 as an in-person conference. The deadline for submission is 15 December 2022. More submittal information...
See also: Global Calendar of Events and past events in The Gambia
News
[
]
October 2016: Mental health facility receives donation of solar appliances to help with patient recovery - The Association of the Mentally Disabled the Gambia has donated a solar cooker and solar dryer to the Tanka Tanka Psychiatric Hospital. The gesture was part of the association's activities marking World Mental Health Day celebration. Lamin Dibba, Chairman of the Association for the Mentally Disabled in The Gambia, said the solar cooker and dryer will be used at the Tanka Tanka occupational therapy unit to help engage the patients mentally so they can have skills to preserve food, use the power of the sun to bake food, as well as help them avoid relapses. Read more...
September 2015: Solar Association Gambia (TILOO) is happy to present its new Tiloo solar cooker line, which will be ready for sale at the Solar Association Gambia Center from November 2015 onwards. These cookers are excellent for wood-free cooking or baking and better than the traditional way of cooking with fire stoves: it preserves more nutrients and minerals in your food, produces no smoke in the house, and is environmentally friendlier. Besides the normal food, it can also be used to produce jams, snacks, or cosmetic articles (such as soaps) for sale, creating an additional income for the household.
November 2012: GloboSol annual report The Gambia - Tiloo - The success story started in 2006 when a Swiss woman Elena Steger-Kassama, together with her Gambian husband, introduced solar cooking and baking to his family. From humble beginnings she developed a project of admirable diversity with an infallible flair for the sensible and the practicable. Soon Elena Steger also managed to generate the financial means for the various projects mostly on her own initiative. In August 2011 a big aim was reached: the project founded its own association named Solar Association Tiloo. This step into independence fulfilled the general wish of GloboSol: that we entertain in the long run, with each supported project, namely to become unnecessary. More information on the project...
June 2012: Two representatives from Santa Maria Sense Fronteres spent 25 days living and working with the Integrated Cooking Method (ICM) in a little community of 400 people in The Gambia. We promoted solar, efficient, and retention cookers, using participative methods and involving all the community. Between June and December a young local woman was interviewing the ten families who tested the integrated cooking system. Our main objective was to discover how and how much the ICM can improve the life of the rural communities and the environment.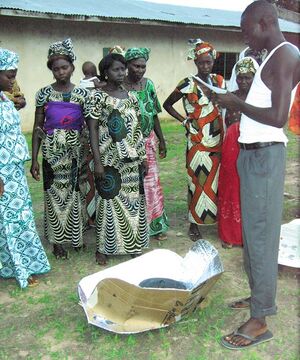 November 2012: Tilo Tabiro expands Integrated Cooking Method to Four More Villages in the Gambia - This year Tilo Tabiro has expanded to four more villages in The Gambia in addition to the existing ones. We have trained 483 women in 10 villages this year, namely Jarra Toniataba, Foni Kanlagi, Foni Sangajor, Kartong, Siffor, Siyone, Ker Cherno, Kerewan, Gunjur and Bakau. We set up an enterprise to some of these villages in order to sustain the project and trained women in both panel and box cookers and also introduced Rocket Stove as well. All these are being enjoyed by the women of these communities. Also introduced to President's International Award Youth Enterprise and Skill Centre where we taught students the basic knowledge of solar cookers. We are working hard in developing the solar cookers to the highest level. We the "Tilo Tabiro" group have also signed a Memorandum of Understanding with our Ministry of Energy in 2010 and we are working in partnership with Gambia Women's Finance Association (GAWFA). We have three trainers and Yasanou Jobe as our new financial controller and Mr. Malcolm Gee and Lamin Sawo as the country coordinators. We have not received funds from The Gambia government and we had poor response from the donation letters sent to some institutions within the United States, but the conducive environment in The Gambia made life easier than it would have been if it were otherwise. We have limited funds. The major problem we are facing now is finance. It will be of great pleasure to receive more support in cash and kind in order to help and save women and our environment especially for the future generations. This will also help us to expand to much more communities.
January 2011: Solar Project Tiloo, founded in 2006, started a new program at the end of 2009: seven pilot schools in different regions received one solar oven each. They were obliged to use the oven for one year in various ways. In doing so they have to earn at least 1,250 FR by selling solar products. When the contractual aim is successfully reached, the students receive a certificate and a new solar oven, which is then in turn given by them to another self-determined school under the same conditions. In this way a snowball effect is started designed to engender the countrywide distribution of the solar oven among the young generation. On January 23, 2011, that moment was attained: The first certificate ceremony was celebrated with public figures, representatives of seven schools, and guests from all over the country.
December 2009: Audio interview with Lamin Sawo where he discusses AHEAD's large-scale solar cooking project in The Gambia, where 900 families are now regularly using solar cookers to cope with rising food prices and government restrictions on cutting trees.
July 2009: Reports in the Daily Observer newspaper indicate that Gambian President Yahya Jammeh is aware of solar cookers and has discussed solar cooker use in his country. During a 2008 meeting with representatives of Motech Industries, Inc., a leading solar power company based in Taiwan, Jammeh expressed his support for solar energy use, including his desire that "98% of provincial schools have solar power so that they can link to the Internet." In response to a question from the reporter, Jammeh mentioned that solar cookers are very much a possibility for his country as well.
August 2008: The nongovernmental organization Adventures in Health, Education, and Agricultural Development (AHEAD) recently conducted solar cooking trainings in five villages in The Gambia and plans to expand this summer. Malcolm Gee led workshops to train 12 - 15 women per village in the construction and use of panel-type solar cookers. Eighty women were trained, who in turn will train others. The women cooked meals of fish, rice, and vegetables in the cookers, and are experimenting with other traditional dishes. They have formed a trainers' cooperative called Tilo Tabiro.
January 2008: Gambian president speaks of need for solar cookers - The Daily Observer
History
[
]
Gambia Fellowship Association
An organization in the United Kingdom, the Gambia Fellowship Association, has been promoting solar cooking in The Gambia for a number of years. Four units to produce cookers have been developed by the group with assistance from the British High Commission, the Gambia Energy Department, and the British Foreign Office in London. The organization has also made a film about solar cooking which is shown from time to time on Gambian television.
Boka Loho Organization
Another group, the Boka Loho Organization, in The Gambia itself, has built and demonstrated solar cookers at agricultural shows and other gatherings. They produce cookers, train users, and also work with schools in the promotion of solar energy usage. An individual, Mr. Saikou Jarra, has also promoted solar cooking for years in his area of The Gambia. Other organizations, both governmental and non-governmental, have been active as well, including the Ministry of Trade and Industry, which has trained women's groups as users and carpenters in the making of box cookers. One of the early promoters was an organization called Rescue Mission, which disseminated 200 cookers in the early 1990s through demonstrations and classes.
Rosalyn Rappaport
A British woman, Rosalyn Rappaport, promoted solar cooking in Western Gambia, working through the Methodist Agricultural Mission, the Gambia Renewable Energy Centre, and the Women's Solar Cooking Club of Marakissa. Initially, they only had a small number of box cookers, which women shared by taking turns using the devices. Many women worked in the fields, and the larger box cookers were difficult to transport, requiring a cart at minimum. Ms. Rappaport decided to try the panel cooker, which is much lighter in weight. Women there invented a variation that used string to hold the folded sides of the cooker together. After systematic testing to see if the panel performed well enough, the panel came to be more widely used. The panel was made locally, and a substitute for the plastic bag was found in a product used to package sugar (Solar Cooker Review - August, 2002).
Marakissa Solar Cooks Club
Subsequently, Ms. Rappaport described the ongoing development of solar cooking projects in The Gambia, particularly the Marakissa Solar Cooks Club. The group used both box cookers and the panel cooker (CooKit). They have engaged in demonstrations in a number of villages and towns. Local women used an existing Methodist church network, and attempted systematically to follow up with newly trained cooks to assess progress made. Reports were favorable, and most food used in the country lent itself well to solar cooking (Solar Cooker Review - March, 2002).
Other Gambians indicated their interest in solar cooking by corresponding with Solar Cookers International (that number includes persons affiliated with government and non-governmental organizations).
Archived articles
Climate and culture
[
]
Ninety-five percent of the population in Mali and The Gambia burn fuelwood to supply their daily needs, particularly for cooking. The dependence on fuelwood causes enormous strain on the environment, economy, and on individual health.
Eighty percent of The Gambia was covered by dense forest and woodland in the 1940s. Only 8% remains today. Similarly in Mali, trees are being cut 20 times faster than they are replaced. Cheap fuel sources are not available and as the forests disappear the lives of the people who depend on wood for cooking become more difficult.
For instance, women and girls are responsible for procuring fuelwood and they must travel farther from home as wood becomes more scarce. This task demands many hours and minimizes opportunities to attend school and participate in income-generating activities. In other areas, it is no longer feasible to gather wood. Families in these areas can spend one-third of their yearly income on wood and/or gas.
In addition to the negative environmental and economic impact of fuelwood dependence, women and children suffer from health problems caused by cooking inside small, enclosed kitchens that often lack windows or other ventilation. Cooking fires give off toxic smoke also known as household air pollution (HAP). Every 20 seconds a person somewhere in the world dies from HAP.
See also
Resources
[
]
Possible funders
[
]
Manuals
[
]
Reports
[
]
Articles in the media
[
]
External links
[
]
Contacts
[
]
The entities listed below are either based in The Gambia, or have established solar cooking projects there:
SCI Associates
[
]
NGOs
[
]
Manufacturers and vendors
[
]
Individuals
[
]
Government agencies
[
]
Educational institutions
[
]
See also
[
]
References
[
]