Last edited:
12 February 2021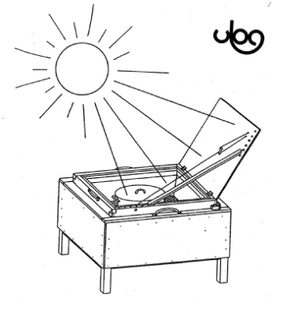 NEW: The ULOG 1.0 is a solar box cooker developed by the group, ULOG Freiburg, in the early nineties. It is a cooker that was designed to work primarily in the locations close to the equator, as it solar orientation is fixed pointing upwards to an overhead sun.
They made available a comprehensive set of build instructions for those wishing to make their own. They also sell a model called the ULOG Light which is a more versatile design, and is available in kit form.
Community content is available under
CC-BY-SA
unless otherwise noted.