This article is about an entity that either no longer exists or that may no longer be active in solar cooking promotion. It is retained here for archival purposes.


Last edited:
16 September 2012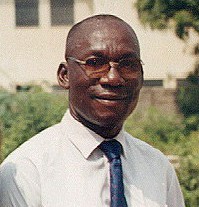 Solar Engineer Vincent Nnanna is the pioneer solar cooker advocate in Benin Republic. He has conducted a series of workshops teaching youth and educational institutions how to make their own solar cookers. He has conducted workshops with selected science students of the Nigerian International Schools, Cotonou in conjunction with students of Laurel International Schools with facilities provided by the Chinese Cultural Centre, Cotonou. He has worked with Canadian Youths (sans frontiers) to do a successful workshop at Bohicon near Cotonou with Ed Carswel. He has also held some solar-talk shop with members of the English Language club at the American Cultural Centre, Cotonou. His most recent outing was a workshop at Vogan, some 60 kilometers from Lome, the Togolese capital. The workshop was hosted by Jeunes Volontaires pour l'Environnement in collaboration with the Ministries of Health, Energy and Environment of the republic of Togo. Vincent has built over 350 solar boxes, CooKits and parabolic ovens for distribution to the public.
News and recent developments
Edit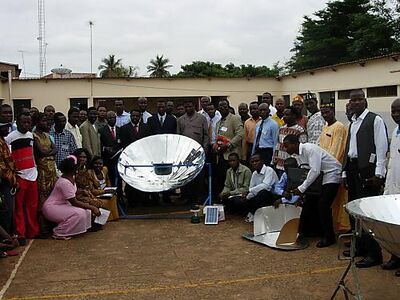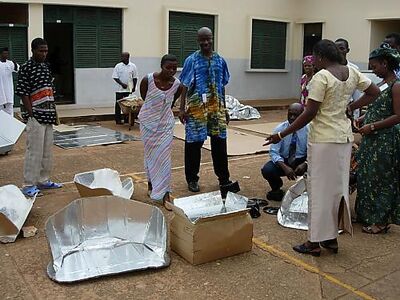 Audio and video
Edit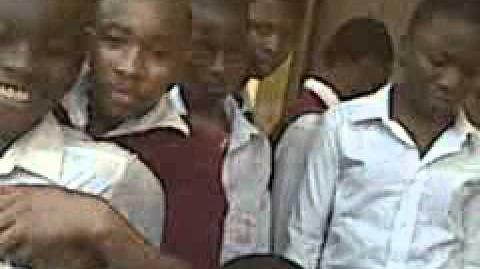 Articles in the media
Edit
External links
Edit
Vincent Nnanna
GRADES-AFRICA
03 B.P. 1628
COTONOU 00229
Atlangique/Littoral
Benin
Tel.: +229 9347 8254
Mobile: 0022997444619 or +23407032996838
Email: vinfishster@gmail.com
Web: * http://vinfish.blogspot.com
also
C/169 Avenue de Lomé
01 BP 3015
Missèbo, Benin
Tel. +229 9596 7890 or +229 9744 4619
Community content is available under
CC-BY-SA
unless otherwise noted.