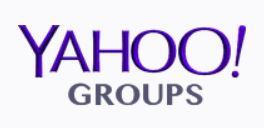 From the group's description:
The Yahoo SolarCooking Group is for active Solar Cooks. And...for Wannabe Solar Cooks that are 'seriously' considering purchasing or building a Solar Oven/Cooker to use. Our experiences with solar cooking are golden. We share these experiences!
Tell us about recipes that have worked well for you. Ask questions and share concerns about your solar oven or the one you are thinking about buying or making!!!
My first Roast Chicken solar oven cooking experience was magical. Magical because out of this little insulated box with a glass lid and some polished aluminum reflectors came a tasty roasted chicken complete with potatoes, carrots, and onions. And....it was all done by the Sun. I had a big grin on my face!
I still am amazed at the goodies that come out of Solar Ovens. Bread, turkey, roast beef and pork, veggies, tofu, baked potatoes, cakes, brownies, rice, bean soup from scratch, and much much more.
What Solar dish have you cooked or baked up lately? How did it go? What pans do you use? SpeckleWare? Cast Iron? Dutch Ovens? Silicone Rubber? Jars? Cooking Bags? Other?
What Solar Oven do you have? What oven are you planning on buying or building? My present solar oven of choice is the "Global Sun Oven." I built a Radabaugh too. For fun I am starting to look at other ovens or cookers now. One I have my eye on a Parabolic Solar Cooker. Perhaps an SK-14 or clone. A Nichol's homebuilt self-tracking, rear door access Solar Oven would be a great solar dream too. Hmmmmmm
Most of us use our Solar Ovens at home; some take them on the road in our RV's or Campers
External links
Edit
Community content is available under
CC-BY-SA
unless otherwise noted.